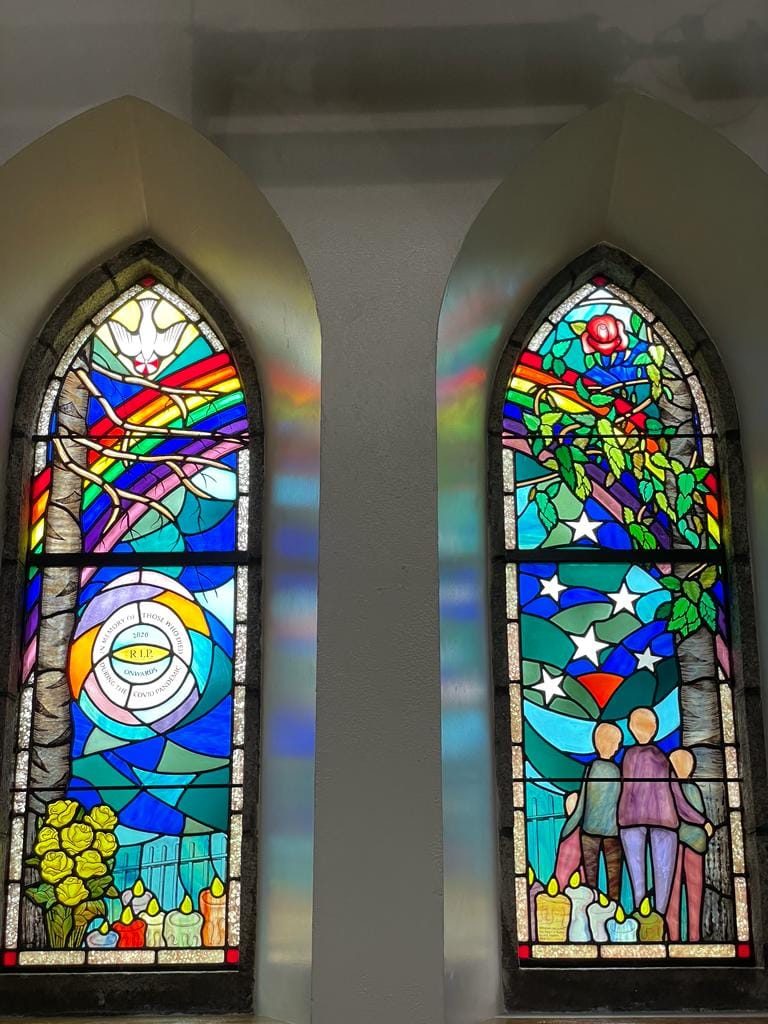 The windows represent aspects of the Covid 19 pandemic experience in St. Teresa's community and also commemorate those who have died during the pandemic.
They bring the onlooker into a conversation between this experience and their own. It attempts also to invite the onlooker to cross the threshold of their own experience and enter into a frontier of loss, life faith and hope.
The over arching symbol is that of a rainbow, being an ever-present symbol in the parish during the pandemic, on railing, sign and display. It was the motif that lifted us. It is the symbol of new life, most evident in scripture in the Old Testament account of the flood. Visually it lifts the spirits, immediately it is evident that the windows engage in a conversation that is highlighted by death and life; darkness and light; winter and summer; loss and new life.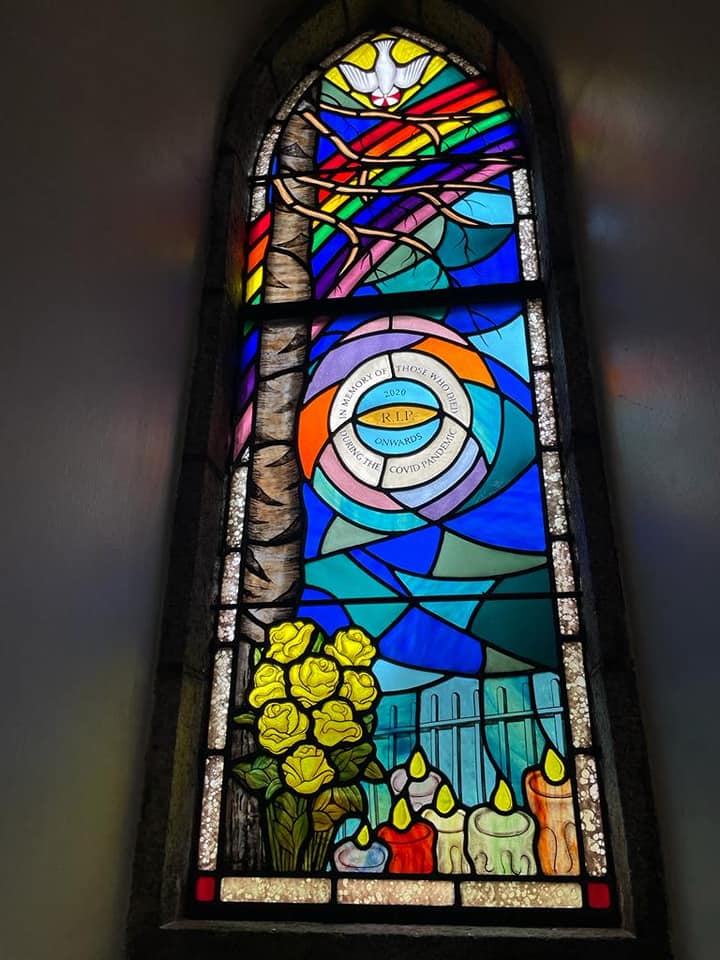 In the left-hand window, represented by the autumn and winter of life is the tree in resting and retiring bearing – life hidden in the earth. The centre of this window, as if in middle earth, is the memorial to those who have died. The prayer of the community is represented below by the candles at the railings of the church, populated by the yellow roses. At the tip of the window is the reassuring presence of the Holy Spirit guiding at all times.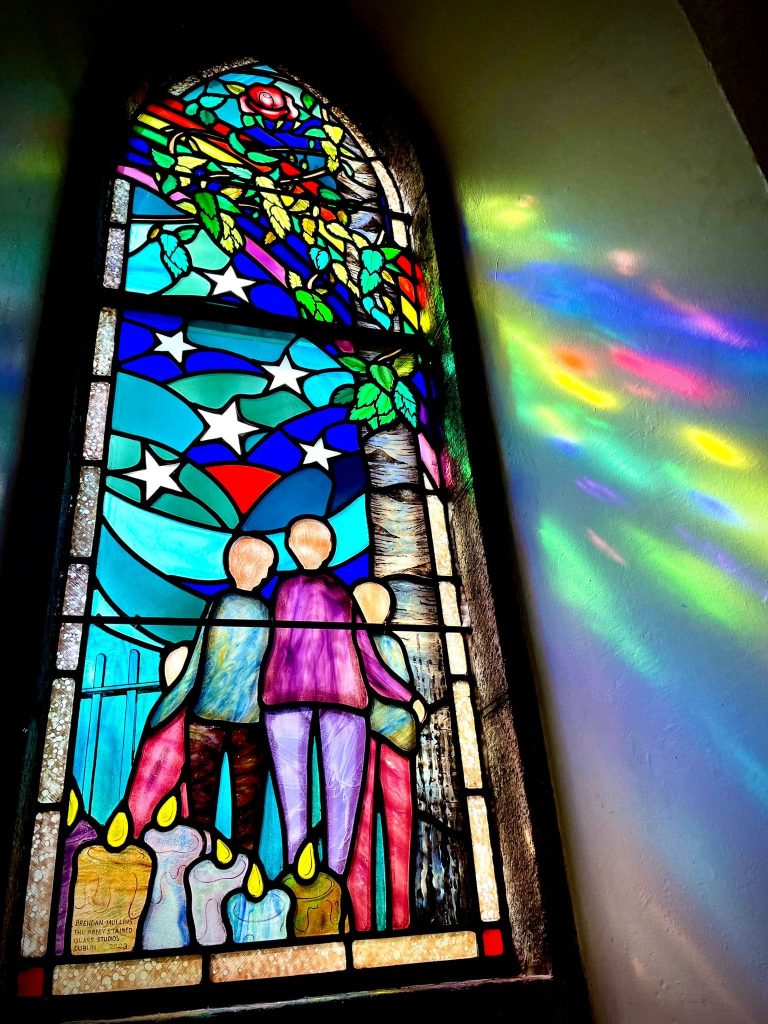 In the right-hand window, represented by the spring and summer growth is the tree, in bloom, fertile and fruitful. In this context of new life, the parish community is seen at the railings of the church at prayer and in support of one another, in grateful remembrance for those who have entered into new life, as represented by the stars, the rainbow, the tree in bloom. All overseen by the red rose of St Therese of Lisieux, the little flower.
Lord of life and love, as we give thanks for times past, grant us courage to embrace the present and grace to share the future. In memory of loved ones dear., kindle their flame to shine in the dark and light the path ahead. Show the way that leads to life as we cherish days gone by and inspire us with the touch of love that faith and hope live on. Pray for us.